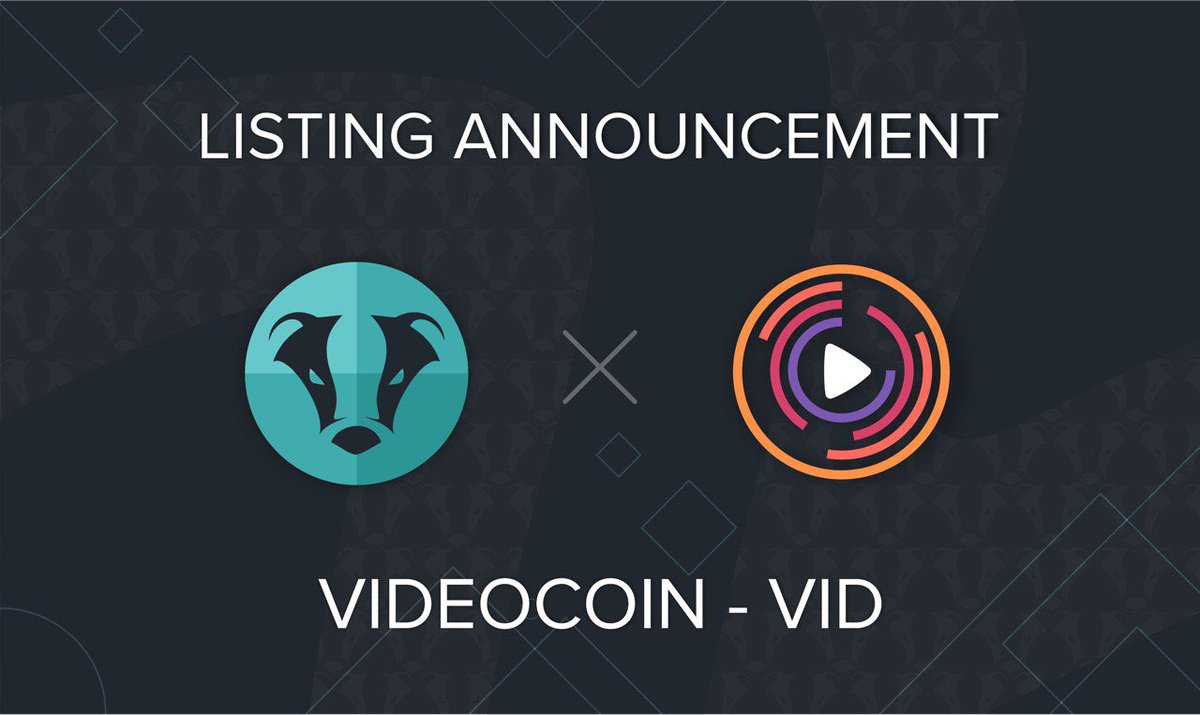 We're pleased to announce $VID will be open for deposits at 3 PM UTC on 8/27.
@VideoCoinHQ
aims to disrupt the online media industry & is backed by names like Halsey Minor, founder of CNET, Google Voice, Uphold and co-founder of Salesforce. Trading will begin at 7 PM UTC on 8/27.
New Trading Pairs:
Name

---

Ticker

---

BTC

---

USDC

---

Videocoin


---

VID


---

✓




---




---
ABOUT
$VID

Video has historically been a driving force for innovation on the Internet, just like Bitcoin and Ethereum have been for decentralized networks. VideoCoin brings these two revolutionary ideas together by building a decentralized video infrastructure that will power the next generation of video applications. VideoCoin is a decentralized network that provides cloud video infrastructure like video Encoding, Storage, and CDN in the form of a peer-to-peer algorithmic market. VideoCoin runs on a new blockchain with a native protocol token where miners earn VideoCoins by providing video infrastructure services and clients spend
VideoCoins to rent these services.
VID withdrawals will be enabled 24 hours after trading begins.
Not Investment Advice.
Beaxy Digital Ltd., dba Beaxy, is not an investment company or investment advisor and does not provide investment advice. The information and content contained in Beaxy's website, Facebook page, Discord and Telegram communities, and social media accounts (collectively, "Media") is not intended to be a source of advice or investment analysis with respect to the material presented and does not constitute investment advice. The information is intended to be used and must be used for informational purposes only. The ideas, strategies, reports, articles and other information expressed in Beaxy's Media are our opinions and should never be used without first assessing your own personal and financial situation, or without consulting a financial professional. Be aware that trading tokens and all other financial instruments involves significant risk. Past performance is no guarantee of future results, and we make no representation that you or any other person will or is likely to achieve similar results.

As always, thanks for using Beaxy!

Stay up to date, follow us on:
Twitter | Medium | Discord | Reddit | Youtube | Instagram